About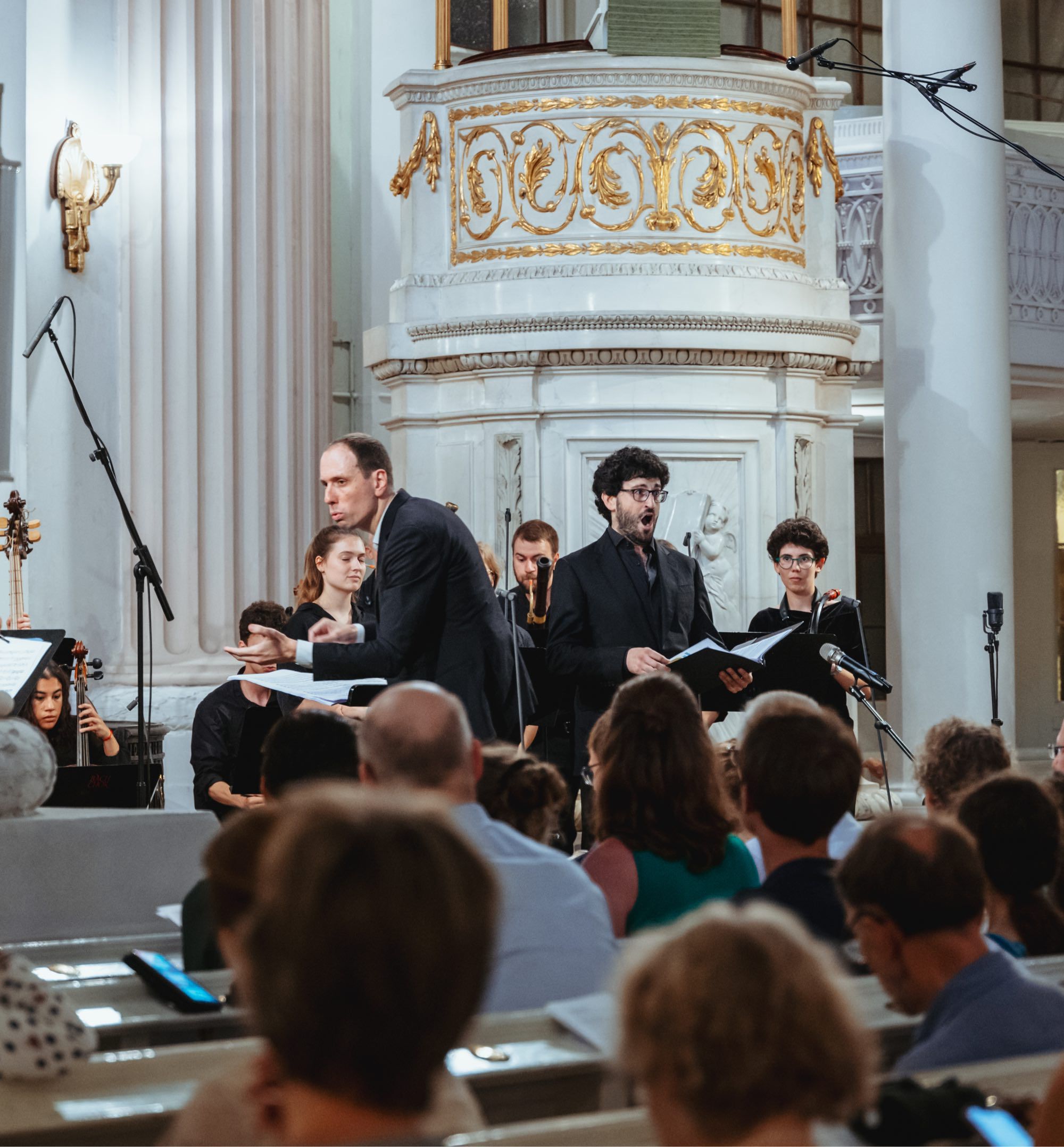 Acclaimed for his "velvety and full voice" (Barcelona Classica), Ben Kazez performs regularly in the U.S. and Europe. His 2023/24 season includes Pilatus and arias in Bach's St John Passion at Amsterdam's Westerkerk, solos in Bach's Christmas Oratorio at Westerkerk, Bach cantata solos at Thomaskirche and Nikolaikirche in Leipzig, and Bach's Christmas Oratorio and Easter Oratorio with Vox Luminis.
As a soloist, Ben has sung under the direction of William Christie, Václav Luks, Masato Suzuki, Christian Curnyn, Lionel Meunier, and Shunske Sato. He has performed as a soloist at festivals such as Musikfest Bremen and the London Handel Festival, at venues such as Snape Maltings and Petit Palau de la Música Catalana, and with the Netherlands Bach Society.
In opera, Ben has portrayed roles such as Re di Scozia in Ariodante, Zoroastro in Orlando, Valens in Theodora, and the High Priest of Bacchus in the North American premiere of Marais Sémélé. He also performed scenes from Charpentier's Les Arts Florissants and Médée under William Christie in Thiré, France.
Alongside his solo work, Ben has sung in Vox Luminis, the Netherlands Bach Society, and the Monteverdi Choir under Sir John Eliot Gardiner, performing at venues such as Amsterdam Concertgebouw, Vienna Musikverein, Berlin Philharmonie, Westminster Cathedral, and Opera of Versailles, and at festivals including the BBC Proms (Royal Albert Hall) and the Salzburg Festival.
Ben grew up singing and programming computers. He spent five years winning awards for his travel and language apps before earning his master's from London's Guildhall School and becoming a Britten–Pears Young Artist. He studied with Dame Emma Kirkby, Max van Egmond, Dame Sarah Connolly, Yvonne Kenny, and Martin Katz. During the pandemic, Ben created VMII, an award-winning search engine now used by 15,000 people monthly to explore early vocal music. He speaks French and Italian.